TE Connectivity Introduces New Splash-Resistant Micro USB Connector
2021-05-09
As consumer electronics become thinner and smaller, Micro USB connectors are becoming more and more susceptible to damage due to water ingress and dust. Therefore, for M, it is not only necessary to ensure compatibility in size and shape, but also has the corresponding waterproof and dustproof function. TE Connectivity (TE) has introduced a Micro USB connector with a splash-proof design that seals the opening and internal gaps of the connector housing for optimum protection and user experience.
This article refers to the address: http://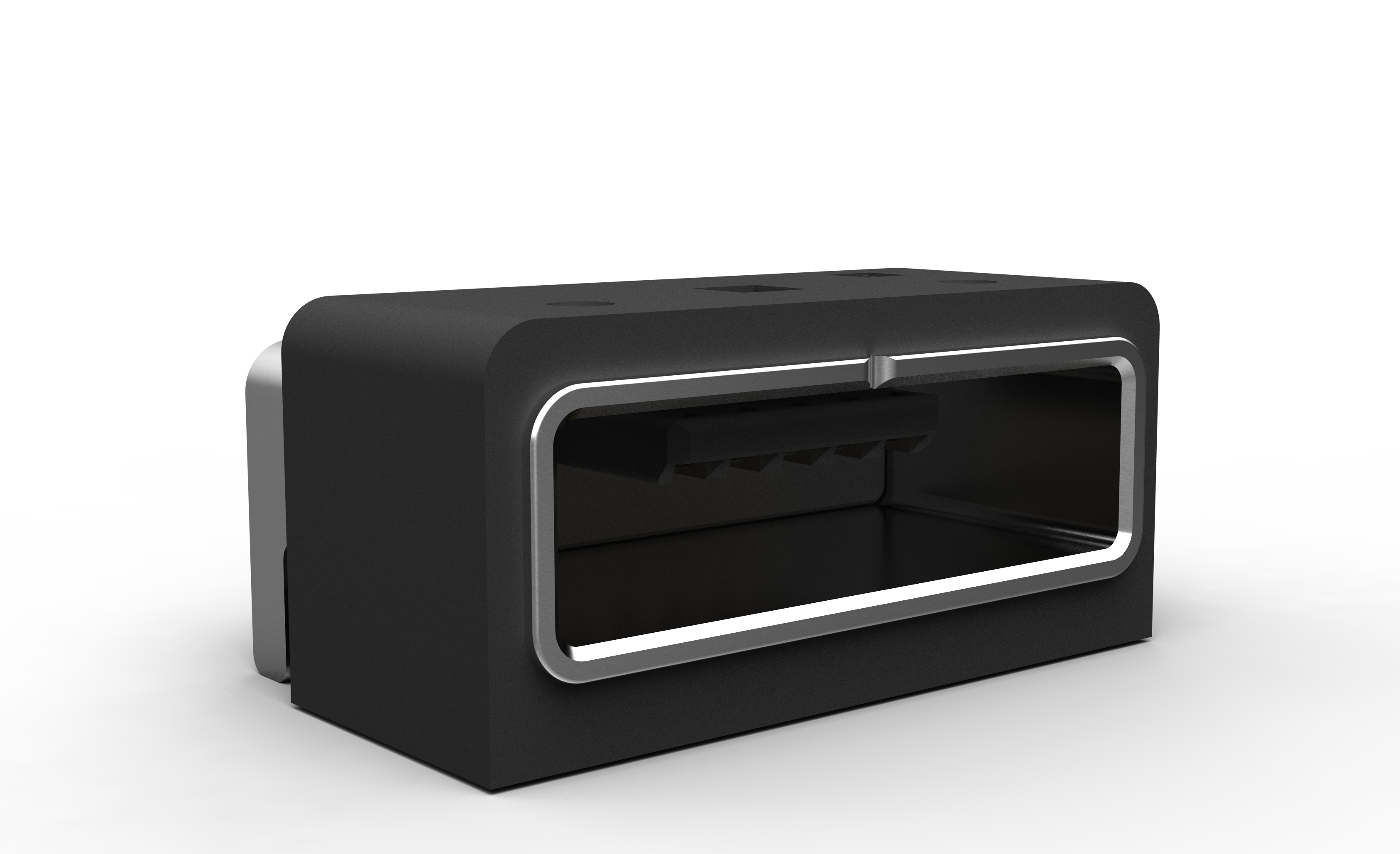 TE's new splash-proof Micro USB connector measures 8.2 x 5 x 3.8mm, which is slightly larger than non-splash-resistant products, while its waterproof and dustproof features greatly reduce maintenance costs and after-sales service. rely. The connector's rugged protective cover seals the opening in the housing, so the connector can be used on a fully sealed IP 54 phone. It is also suitable for both Type A and Type B Micro USB plugs and supports both normal USB and USB OTG. The product complies with the Micro USB 2.0 specification and supports high speed data and power transfer. In addition, the SMD solder bracket also provides additional support from under the connector.
Egbert Stellinga, global product manager for I/O connectors at TE Consumer Electronics, said: "Integrated devices and components such as microprocessors, speakers, LCD panels and printed circuit boards in consumer electronics are becoming more sophisticated. Even A drop of water or a piece of dust can cause damage to expensive equipment. In these modern, versatile products, the Micro USB connector is often one of the largest openings on the surface of the device, even on the connector housing. Some of the larger gaps, all of which increase the risk of water or dust intrusion. In response to market demand, TE introduced this multi-function splash-proof Micro USB connector, marking TE has entered the advanced Micro USB connector A new phase of product development that protects expensive mobile devices from damage caused by water or dust."
For diifferent USB types, micro USB, mini USB, etc. The logo, color or shape can all made as customers' requirement. With more than ten years of experience and capabilities assisting our customers in various industry, ETOP would be confident to be your qualified AVL and reliable manufacturing partner.
Related Products:usb cable,micro usb cable,usb data cable.
Data Cable
,
Data Flexible Electrical Magnetic Cable
,
Usb Data Cable
,
Micro Usb Cable
,
USB Connector
Junrui Lighting Co., Ltd. http://www.wireharness-assembling.com